Keisman Photography
About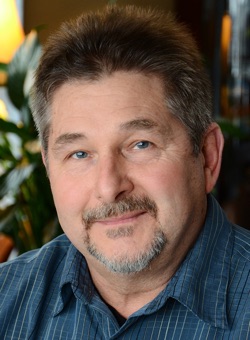 Keisman Photography creates commercial product photography for internet, catalog and other sales media. My goal is to provide personalized service and images that exceed my client's needs and expectations. Working as a freelance photographer in the city of Chicago allowed me to work with many different clients with diverse assignments. Tabletop product photography has always been my specialty. I have photographed everything from medical products, rare restored automobiles and motorcycles to location photography of scientific experiments. As Senior Photographer for a major medical company, I was introduced to a wide variety of medical products. While there, I worked on and managed the production of a very large hospital supply catalog along with other assignments. Medical products continue to make up a large part of my business due to my emphasis on maintaining and expanding relationships that I made during that part of my career. My goal is to offer quality photography that will meet your needs with careful and timely personalized attention.
Location Photography
Communication delays and shipping times impact and lengthen the release time for your project. Minor mistakes in layout or product grouping can cause major delays. However, when you choose on-location product photography, you can have same day sign-off by all your project's stakeholders insuring the images are exactly what you need. If you have short deadlines, a product that is difficult to move, or need to photograph a location such as a laboratory or factory, location photography is the best solution for you.
Studio Photography
Location photography is not always the best solution. Studio photography might be a better choice if you have a large number of products that need to be photographed but attending the shoot is not possible. Pickup and delivery of product and final images may be possible in the Chicagoland area. Sending product via FedEx or UPS is another option that works very well. By using email to correspond, I can send low resolution images for review and approval. This saves time and money and allows you to stay in your office where you can be more productive.
Pricing
All pricing is based on specific information and requirements for each assignment. Below are some of the guidelines I use to determine price. Call for a free estimate.
Studio Photography
$100 per hour.
Single product images average $25 to $50 each.
Outlining and Retouching Services
$50 per hour.
Location Photography
$150 per hour.